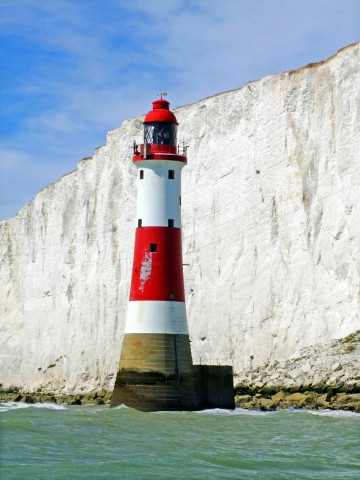 Eastbourne is rapidly losing its crown as the retirement capital of the UK as more and more families and young couples are choosing to leave the city and opt instead for a slower and healthier pace of life.
Nestled at the foot of The South Downs National Park, Eastbourne is within easy commutable distance of both Brighton and London. Unlike other seaside towns which have lost their period charm over the decades, much of Eastbourne's seafront has traditionally belonged to The Duke of Devonshire who, by retaining the rights to the buildings, has not allowed them to be developed.  As a consequence, the seafront has retained a certain elegance reminiscent of times gone by.
Eastbourne has many different styles of property to choose from.  For those who prefer period properties, Meads and Old Town are ideal.  The tree-lined avenues of Meads offer the choice of beautiful Edwardian townhouses, many tastefully converted into elegant and spacious apartments and Old Town has an abundance of traditional 30s style homes, ideal for families.
If it's something more modern you're looking for, why not take a look at vibrant Sovereign Harbour? From 2 bedroom terraced homes to beautiful penthouses with stunning views across the channel, there really is something for everyone.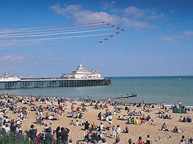 An outdoor lifestyle is easy to pursue in Eastbourne.  On the many sunny summer evenings we enjoy here, you will see many residents strolling, jogging or cycling along the miles of seafront paths built specially for the purpose.  As is to be expected, sailing is a prominent pastime.  Many sailing clubs litter the coastline and a pleasant Sunday morning can be spent watching the sailing yachts as they wend their way along the coast.
So if you're looking for a better quality of life, good schools for your kids and beautiful scenery but want the city within easy reach, then look no further than Eastbourne.
We're not called the Sunshine Coast for nothing!